ELEMENTS OF THE RAISED FLOOR SYSTEM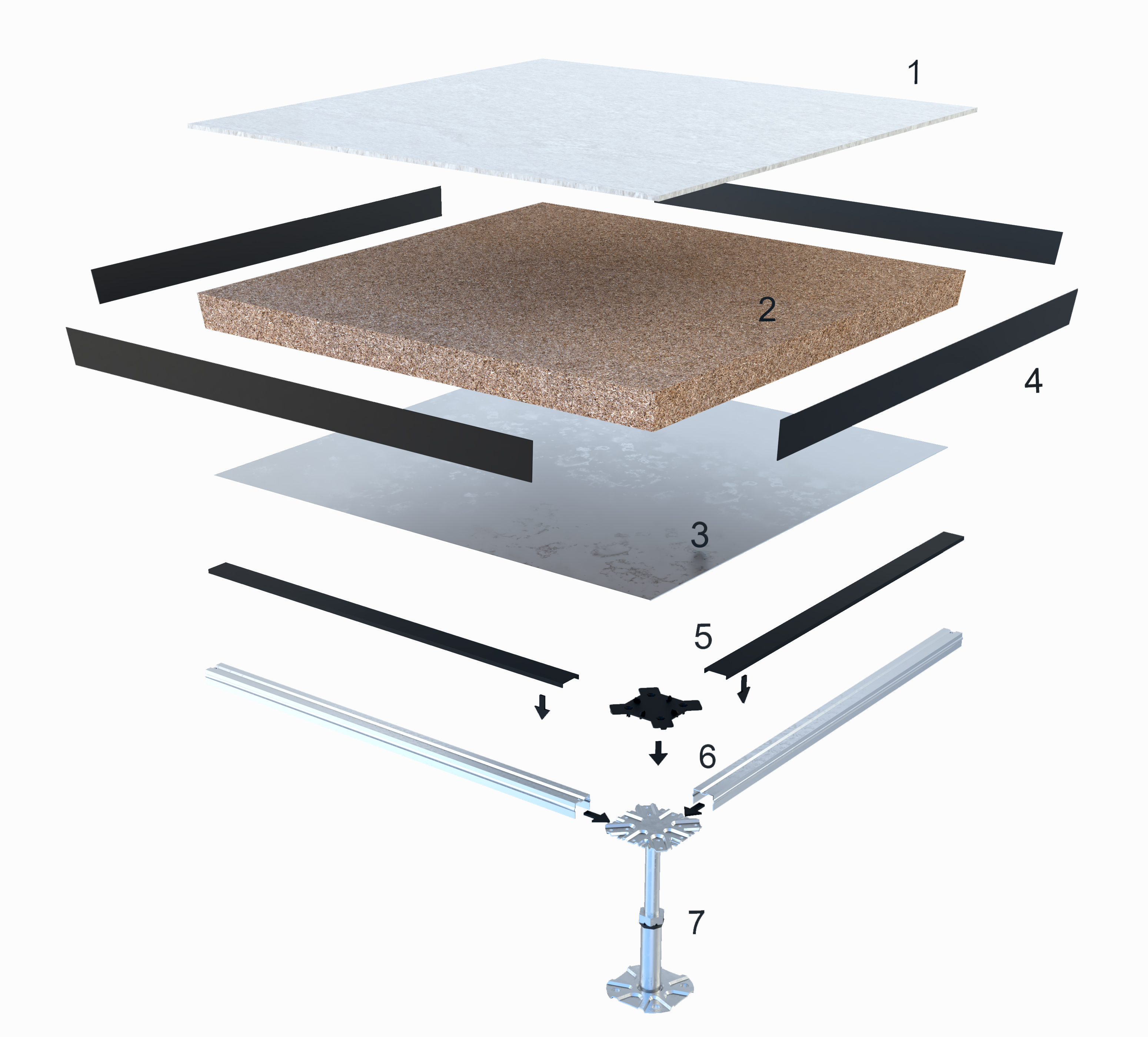 PETRAL raised floor is a system composed of modular panels placed on special supports adjustable in height. This system allows the creation, underneath the floor, of a plenum that can be used for the cables and pipes to pass through. All the components which include PANEL (2), TOP FINISH (1), BOTTOM FINISH (3), EDGE (4) and STRUCTURE (5-6-7) have specific functions. The choice of panel, CHIPBOARD, CALCIUM SULPHATE, ENCAPSULATED, TONGUE AND GROOWE or BRICKTILE and the type of superior finish (Hpl, PVC, Linoleum, Porcelain Tile, Parquet, Marble, etc.) meets the diverse project requirements.
Utilizziamo i cookies per garantire la funzionalità del sito e per tenere conto delle vostre scelte di navigazione in modo da offrirvi la migliore esperienza sul nostro sito. Inoltre ci riserviamo di utilizzare cookies di parti terze. Per saperne di più consulta le nostre
Privacy Policy
. Continuando a navigare sul sito, l'utente accetta di utilizzare i cookies.